Milk Inc
History of Milk Inc.
Milk Inc is a successful belgian dance-formation which has proven that it has a lot of hitpotential inside and outside the borders of this little country. In recent years, Milk Inc. has also built up a very strong live-reputation. Without any doubt they are one of the most likeable dance-duos of the moment.
Milk Inc (Milk incorporated) started in 1996 as a studio-project of 3 young, talented belgian producers: Regi Penxten, Philip Vandueren and Ivo Donckers. All three were already active in the commercial house-scene in Belgium, doing succesfull things in various guises , such as K-lab (for Dance Opera), Regg & Arkin, Karnak-X, some of the 'Illusion'-compilations and remixes for different dance-projects.
The very first (limited) release was a EP on the underground label of Dance Opera, including Cream, W.O.O.W., Cowmen, Back To The House Of Pain.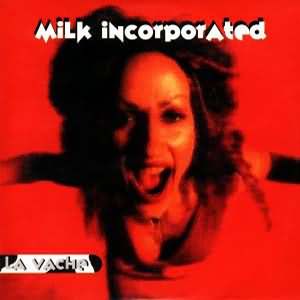 La Vache from Milk Incorporated
Their first mainstraim release La Vache under the name Milk Inc got a vocal remix by Praga Khan and this one took a flying start. The vocals were done by Nikki Van Lier (aka Nikki Mono aka Jade4U). The tune became a huge hit in France, sellng over 300.000 copies (this means gold for the single) and was represented on more than 3.000.000 solo compilation albums.
After a while, Reggie had to look for a new stage act because Jade4U was way to busy with Praga Khan when Praga Khan got successful in the US.
Reggie then approached Sofie Winters (model and actress) who did the vocals on the second Milk Inc. single Free your mind. Unfortunately, the song turned out to be a bit of a flop and a new singer was approached. From the third single on (Inside of me), An Vervoort was the frontstage girl and singer (Regi being the backstage wizzard). An Vervoort had already experience in dance music as a dancer for Pat Krimson (of 2 Fabiola fame and with whom she would go to Ibiza later on) and she was also a graphic designer.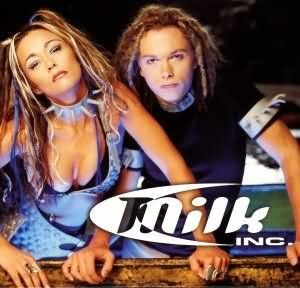 An Vervoort and Regi Penxten
Inside of me (February 1998) was not a succes in the charts either, but faired rather well in the clubscene. In March 1998 a first album was released in France, with the name Apocalypse Cow, and still under the name La Vache. On a tour in South Africa in March that same year, they got gold for La Vache.
| | |
| --- | --- |
| | |
| Free your mind | Inside of me |
The next single In my Eyes did a lot better in Belgium: it charted for 18 weeks and reached the number 2 position in the singles chart. It was a new style of music, a style that would bring Milk Inc. a lot of commercial success. The Belgian breakthrough was a fact. With this release in Belgium, La Vache also officially changed its name to Milk Inc.
The musical changes were partly introduced by John Miles Jr. who joined the band and started co-writing songs on guitar and partly thanks to the melodic vocals sung by An Vervoort on top of the dance-tunes. 40.000 copies of In My Eyes were sold in a short period of time and the Donna Award was the crown of their work. The track also performed very well in the UK, Denmark and The Netherlands.
A number of singles with the same style and vocals followed with success (Promise, Oceans – which became the summer hit of 1999). In Belgium, a first Milk Inc. album was released in May 1999, also titled Apocalypse Cow. However, the album had a different tracklisting compared to the French release and actually was a compilation of the released singles an a few new ones.
Losing Love, the 6th single, was released in November 1999 and became a huge hit. The song made it to the number 2 position in the Belgian singles chart (number 1 in the dance charts) and also became a top 5 hit in Spain. Milk Inc. did so well they even received the TMF Award for Best National Dance Act. They toured a lot in Spain but also in Australia. Note that you can find Losing Love on the second CD of Apocalypse Cow Millenium Edition, which was also released in November 1999. It contained all the original tracks, 1 new (Losing Love), 5 remixes and the video for Oceans.
The next release, Walk on water (April 2000) became one of Milk Inc.'s biggest hit: in Belgium it was number one in the regular single charts, but it later also made it to number 1 in Spain, Sweden and Denmark and was a top 10 hit in many other countries. Walk On Water would later be part of the album Land Of The Living which became one of the best selling dance albums in Belgium.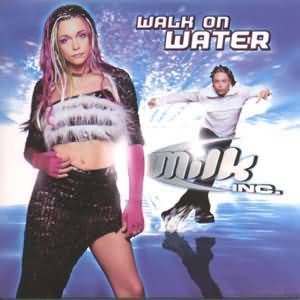 Walk on Water CD single
An Vervoort, till then the face of the group on stage, anounced her departure from Milk Inc. in May 2000, but officially left Milk Inc on the 15th of September 2000. She had decided to leave for Ibiza to start a dance-label Benimusa with her husband Patrick Claesen alias Pat Krimson (who has/had projects such as Nunca, 2 Fabiola). It has been confirmed from various sources that Ann didn't really sing live and the real singer was actually Karine Boelaerts (also the studio singer of projects like 2 Fabiola and Maurizzio). Ann could sing but for some parts her voice was not good enough. Moreover, it was not unusual for dance acts to have tracks sung by one person and have a different stage act.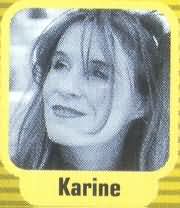 Karine Boelaerts
Linda Mertens became the new singer and face of the group. She was presented to the fans at the show Hitkracht where she performed their newest song Land Of The Living. Land of the Living became another huge hit, reaching the number 2 spot in both the regular singles and dance chart in Belgium. A month later the band received the best dance-act award from the music-television TMF and performed 5 days in South-Africa. In November they released their second full cd Land of the living. This CD is really a song-album. All the songs were first composed on guitar and then converted to dance. So the substructure of the tracks are mainly classic popsongs. Contrary to Ann, Linda turned out to be quite a good singer and does all the vocals herself. Later on during the big live shows, she would prove that her voice would also hold up great in multi-hour long concerts.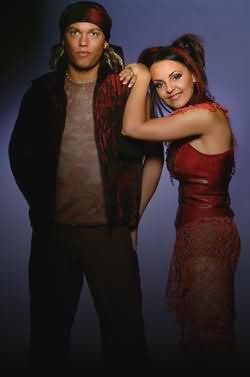 Regi Penxten and Linda Mertens
As a side project and with the artists from Antler Subway, they performed at a big TMF Christmas 2000 show. There was also a song together with all the artists, Antler All Stars, a coversong Do They Know It's Christmas, but each artist sang a coversong on their own, Milk Inc. made a new christmas song called Alone at Christmas.
The next single from Land Of The Living would become Livin' a Lie, which was released in February 2001 and went top 5 again (number 3 to be exact). In March, Milk Inc. was nominated for the TMF-Awards in the Netherlands. On April 7, they won the award for Best International Dance-Act and gave a high-energy show. The next single, number eleven, was Never Again, released in June 2001. It only made it to number 17 in the Belgium singles chart (number 2 in the dance charts), but would become another number 1 song for Milk Inc in Spain!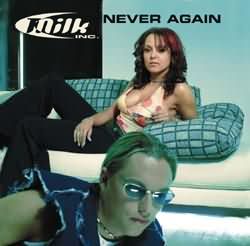 Never again CD single
During the entire summer, Milk Inc. was asked to do a lot of shows in Belgium, The Netherlands and Spain. In September, they went to Germany with a Tourbus and a video for Walk On Water was shot during that tour.
Meanwhile, Milk Inc. was nominated again for the TMF-Awards from Belgium in 3 categories: Best Dance National, Best Single National and Best Video. During the Awards, they won 2 out of 3 awards (Best Dance and Best Video). When Linda took to the stage, she even even cried when they received the award for Best Dance National. Milk Inc. once again gave a great performance, presenting the soon to be new single Wide Awake which would be released on November 3.
Wide Awake, which made it to number 2 in the singles chart, was released together with a best-of album, Double Cream, with songs from the two other albums but also a cd with all the videos. Wide Awake would later also be included on the album Closer. The music channel TMF also aired its first Milk Inc. special in November, which was a huge honour. Milk Inc. continued to do a lot of shows and completed the succesfull year with a big show at Sylvester-evening in Madrid (Spain).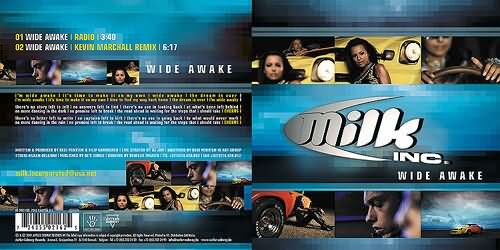 Wide Awake CD Single
In order to kill any rumours that she was not singing on the Milk Inc. albums Linda came to the television show Notenclub where she performed live with great success. Milk Inc. also performed together with good friends Sylver at Donna's 10th birthday party, bringing the greatest hits of ABBA (and also dressing like them). In March, Milk Inc. crossed the Atlantic and started a tour in Canada.
In 2002, a video was made for In My Eyes in the UK and in May there was also a video made in Portugal for the track Sleepwalker, which was released in Belgium on May 13, 2002. Once again, the single became a top 10 hit, peaking at number 6 in the singles chart. Simultaneously, Milk Inc. started their conquest of the UK with In My Eyes and reached the UK top 10 mid 2002. In July, they made a video for the second single in the UK, Walk On Water, which would be released in September. In addition, Milk Inc. toured a lot in Belgium, The Netherlands and Spain during the summer. When Walk On Water was released in the UK, it also hit the top 10. An album titled Milk Inc. was released especially for the UK containing a selection of 13 tracks available on the other Milk Inc. albums.
Once again, Milk Inc. got nominated for the Belgian TMF Awards for Best Dance Act and Best Video. They won the award for Best Dance Act and performed their newest song Breathe Without You during the awards show. Breathe Without You entered thet Belgian singles charts early November and went all the way to number 7, scoring Milk Inc. their 10th Belgian top 10 hit in the mainstream singles chart. In the UK, all continued to go well as Milk Inc. toured with the Smash Hits Tour and Land Of The Living became the 3rd hit for the band in the UK.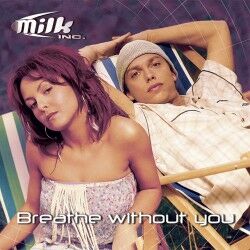 Breathe without you CD Single
2003 started with a short vacation for Milk Inc. but they quickly returned to the stage and started touring again, both in Belgium and abroad. At the end of April, the newest single Time was presented at Radio Donna's 11th birthday. It shot quickly to the number 10 position (number 4 in the dance charts). The follow-up to Time was The Sun Always Shines On TV , which was released on September 1 and was Milk Inc.'s first ever official cover song (the original is by A-Ha). The Sun Always Shines On TV became a massive hit (top 5 in the singles chart, number 2 in the dance charts). In Germany, both Time and Breathe Without You were released, earning Milk Inc. a lot of airplay.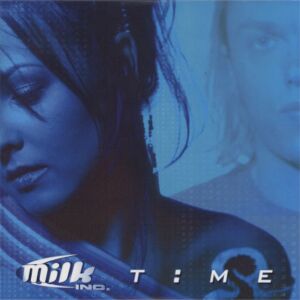 Time CD Single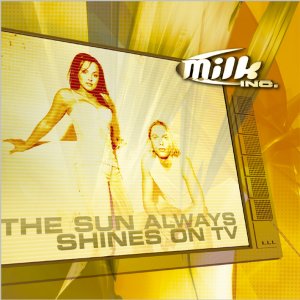 The Sun Always Shines On Tv CD Single
The 2003 TMF Awards brought no surprises for Milk Inc. as they were nominated for 3 TMF Awards. And again, they won the award for Beste Dance. Milk Inc. was also part of he opening act for the TMF Awards, which really special: Lasgo, Sylver and Milk Inc. performed Insomnia by Faithless!
On October 6th, the new album Closer was finally released. It contained no less than 14 songs, 5 of which had already been released (Time, Wide Awake, The Sun Always Shines On TV, Breathe Without You). The album itself was a success and next to all the singles other highlights are the ballad November, a the duet between Regi and Linda called Maybe (the first time that Regi is singing on a Milk Inc. album) and the only instrumental song on the album called Blown Away is a nice piece of art. But once again, the whole package was clearly Milk Inc. with their very distinctive sound.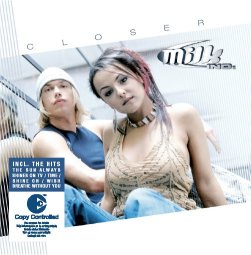 In November, Linda posed for a 3rd time for the magazine P-Magazine, affirming her status as a real dance babe (or is that goddess?). To promote the album, Milk Inc. also performed in Poland, Germany and Spain, they visited the Big Brother house, did a very successful showcase at JimTV, did TV performance for Hitparty 2004,… Indeed, 2003 was a very good year for Milk Inc. But things would get even better soon.
The 6th single of Closer was I Don't Care, a duet with Silvy from Sylver which was released early 2004 and instantly became a smash hit, stopping only at number 3 in the singles chart. The track charted no less than 18 weeks.
Milk Inc. were once again nominated for the Dutch TMF Awards, but this time the award for Best Dance International went to Special D. They performed 3 shows in America and also once at a big dance event in Russia. In the UK, the Sun Always Shines on Tv was released on 12″ with 2 brand new remixes. Like every summer, Milk Inc.'s agenda was full with performances in Belgium and the Netherlands. Seeing their good friendship with Sylver, a lot of these were duoshows where Milk Inc. and Sylver would perform their tracks, and would bring their hit I Don't Care. By the end of the summer Milk Inc. released another Best Of compilation in Australia (3CD box set).
However, it was time for new material and consequently a new track Whisper was released in September 2004. This time, the single – backed by a great video – went all the way to the number 1 position in the Belgium singles chart and it stayed in the charts for no less than 20 weeks! It was only fair that Milk Inc. received the 2004 award for Best Dance Act and the Life Time Achievement award during the TMF Awards.
2004 also saw the first DVD release for Milk Inc. (Milk Inc. THE DVD, released October 2004). The DVD contained some great accoustic tracks with (I Don't Care, Walk On Water) and all the videos, including UK and German versions. On Christmas Eve there was a special (prerecorded) TV performance Swingpaleis Christmas Edition where Milk Inc. performed Do they know it's christmas time together with other dance artists.
In 2005, Milk Inc. tried their luck in the US. On March 1, The Sun Always Shines On T was released in the USA. Time was the second US single release (June 2005). Both singles briefly charted in the Billboard dance sales charts, but can only be considered as minor successes for Milk Inc. The album closer was also released in the US, but with a similar story.
Luckily everything went a lot better on this side of the Ocean. Milk Inc. took part in the big Belgadance event in Leuven and released a new single Blind in May 2005, accompanied by a funny video. And it's getting boring, but once again the single went straight into the top 10 both in the general singles and dance charts (respectively number 5 and number 2).
As every year, Milk Inc. was nominated for Best Dance Act at the annual TMF Awards. On October 1, they won their 10th TMF Award and also presented their newest single Go To Hell. In October, Go To Hell was released together with a smashing new video. Go To Hell clearly outperformed Blind, peaking at number 4 and staying a whopping 17 weeks on the Belgian singles chart. In 2005 another Best Of album was also released, called Milk Inc. Essential, containing 14 of their best tracks. To end another great year, in December, Milk Inc. performed in Norway, Spain, Scotland and of course Belgium.
In 2006, Milk Inc. celebrated its 10th anniversary. And what better way to do that than with a big party: a concert to celebrate 10 years Milk Inc. in the Sports Palace in Antwerp, which would take place later in the year. In June 2006, their newest single Tainted Love was released, which was a mashup between the song Tainted Love by Soft Cell and It's Gonna Be Alright by Deep Zone. Tainted Love performed very well in the charts again, peaking at number 7 in the Belgian singles chart. It was also the 10th time a Milk Inc. single charted in the Dutch singles chart. With the preperation of their very first concert at the Sports Palace in mind, they decided to try out their live band with some full live shows during summer, next to their already busy schedule with their usual performances.
In September 2006 Milk Inc. released their 4th full studio album Supersized and a new single Run. Run made it to number 7 again, but stayed in the singles chart for no less than 22 weeks, making it one of the longest charting Milk Inc. tracks. What's more, the album Supersized would stay in the album charts for over a year! In the mean time, the tickets for the Supersized concert proved to be very popular and Milk Inc. almost decided to add a second date, but due to lack of time keeping it to one concert in 2007. Not to disappoint the fans that couldn't get a ticket, Milk Inc. announced Supersized II 2007 almost immediately and a new tradition was born. In October 2006, they won the award for Best Dance once again. JimTV broadcasted the Supersized special and also a 10 years Milk Inc. Special. In November, Milk Inc. toured in Norway, Malaysia, Namibia, … and to end a highly successful year, they released a DVD from the Supersized concert, re-released the Supersized album in a Digipack together with the DVD and pulled a new single from the album called No Angel. No Angel peaked at number 10 in December 2006, scoring Milk Inc. their 19th top 10 single. Not bad for a dance formation.
The success of the Supersized album was affirmed in February 2007, when Milk Inc. received a Golden Album representing more than 15,000 copies sold. They continued performing, also with their live band on several festivals. The year also brought a big change for Milk Inc. when, after almost 11 years, Linda, Regi and Filip decided to leave their record company Antler Subway/EMI for ARS Entertainment.
Their very first release for this record company was Sunrise, which was released in June. Sunrise became Milk Inc.'s 10th single to break into the top 3 of the singles chart.
In August of 2007, the Supersized /Supersized Digipack album went platinum, a big achievement in the age of declining album sales. Another new single Tonight was presented at the Supersized II concerts. Tonight peaked at number 6 in the singles chart. The second set of concerts in the Sports Palance in Antwerp proved to be very successful: 3 concerts completely sold old.
In October 2007, a new best of album was released called The Best of and The Best of Limited 2CD which contained all the Milk Inc. hits. After only 3 weeks in the charts, the compilation went Gold Too too. In October, as the yearly tradition seems to want it, Linda, Regi and Filip won the TMF Award for Best Dance. Finally, the Supersized II DVD release was exclusive for P-Magazine.
In 2008 Milk Inc. won the MIA award for Best Dance/Electronica. While having a hectic schedule, Regi, Filip and Linda managed to find the time to finish the brand new album and single, both called Forever. The single Forever immediately became a big hit, climbing up all the way to number 7 and staying 15 weeks on the charts.
The album Forever, which was released in June, went to number 1 (keeping the top position for 10 weeks!) and ruled the album chart for 35 weeks helped by a special edition (containing live tracks and a DVD) which was released late November. It's no surprise that the album went platinum for over 30,000 copies sold. Moreover, the Best of album also went platinum in 2008. The second single from the album, Race, was the first single of Milk Inc. in a long time that could not break into the top 10: the track stalled at number 18, but stayed 19 weeks in the singles chart.
However, the real highlight of the year was undoubtedly the success of the live concerts at the Sports Palace in Antwerp where almost 100,000 people bought tickets to see Milk Inc. with a live band. The evening before the last show, the annual TMF Awards were held and Milk Inc. was nominated in 3 categories: Best Album, Best Live and, no need to think about this one, Best Dance. Amazing but true, they did win all 3 awards. It is clear that Belgium loves Milk Inc. seeing that Forever was also voted as the single that would be played first on the new MNM radio station!
Who is Milk Inc.?
Regi Penxten is the producer for Milk Inc. (together with his long time friend Filip Vandueren), plays the keyboards and is a talented DJ. He is also involved in many other projects, like his own project Regi, Sylver with his co-producer and friend Dj Wout and so on. Regi is also well-known for all his remixes, making remixes for artists like Duran Duran, 2 Unlimited, Boney M. His passion for DJ-ing and remixing has resulted in releasing remixed compilations called Regi In The Mix. Creating songs together with other artists was always his thing, knowing about his long list of projects. This also resulted in a special album Registrated where he again worked together with several artists. Since 4 years, Regi also has his own TV show, called Regi's World, so every fan or non-fan can see how he really lives and works.
Linda started her career in music in the band Secret Fantasy, which never became very successful. She is very much family oriented and is best friends with Silvy, lead vocalist for Sylver. Linda's first steps towards lead singer for Milk Inc. were set when she went to club Illusion with some friends and found the courage to ask Regi if he needed a singer for a project, not knowing that Regi was looking for a new Milk Inc. singer. He gave her his number and after a few weeks she contacted him for a first audition. After a second audition where she had to sing and dance, she was chosen to be Milk Inc.'s newest singer. Linda is the fourth and last vocalist of Milk Inc. During the years, Linda has built-up a strong reputation for live performances, especially during the big concerts in the Sports Palace in Antwerp, proving she's more than a pretty face. On stage, you'll always see a cheerfull Linda with one goal, making her fans happy.
Filip Vandueren uses several different names as producer like Philip Banks and Jedidiah Albertson. He started as a hardtrance and underground producer at the DanceOpera Label. He already has different projects on his name like K-Lab (Reunion) old school trance with a happy feeling of the late nineties, The Klan, Karnak-X (Sky-Trance), Vidts and Vandueren with Quality Trance at the Oceanic Records Label and Dj Jan vs Vandueren with progressive and hard trance with remixes for DJ Tiesto, DJ Esteem. He's the co-producer of Milk Inc. and joins Regi and Linda on stage to play the keyboards during full live shows and concerts.
Discography
Single CDs
La Vache
Free your mind
Inside of me
In my eyes
Walk on water (buy on   ) 
Walk on Water/Oceans (Walk on water h2o radio mix, peter luts remix, h2o extended mix, dj wout remix
and oceans – uht radio mix, pulsedriver radio mix, pulsedriver remix, dj philip remix, dj wout remix) 
Land of the living  
Livin' a lie  
Never again  
Wide Awake  
Sleepwalker  (release: May 11th, 2002) 
Breathe without you (release: October 25th, 2002) 
Time  (release: May 5th 2003) 
Time/Breathe without you (German release: Time – radio edit, Breathe without you – radio edit, Time – expanded,
Breathe without you – o2 expanded, Time – kevins marshall's rewinded mix,
breathe without you – dj wout rmx) 
The sun always shines on tv (release: September 1st 2003) 
I don't Care (release: February 9th 2004)
Whisper
Blind
Go To hell
Tainted Love
Run
No Angel
Sunrise
Tonight
Forever
Race
Besides these links you can also find lots of new and used 12 inch/cd maxis/import versions of Milk Inc at

!
Full CDs
Apocalypse Cow (La Vache – 1998)
Free Your Mind (Roadrunner's 7″ vocal Mix)
La Vache (Praga Khan Vocal Version)
La Vache (Vibro Dwarfs Remix Edit)
Cream
Da Cause
Inside Of Me
Jesus Loves The Vache
La Tetine
On Your Own
Positive Cowstrophobia
Right There
Sky Trance
Apocalypse Cow:
This album was first released in 1999 (only CD1), a special edition was released in 2000 (CD1+CD2)
CD1
W.O.O.W. 
La Vache (Praga Khan 7″ Vocal Version)
In my eyes (Radio Edit)
Inside Of Me (Full Vocal Radio Edit)
Promise (Radio Edit)
On Your Own
Saxy-Motion (feat. DJ Wout)
Boy Meets Girl
Cream
Oceans (Album Mix)
Intrude (feat. K-Lab)
In My Eyes (Dj Philip remix)
CD2
Losing Love (Radio Edit)
Oceans (DJ Philip Remix)
Losing Love (DJ Wout Remix)
Promise (DJ Philip Remix)
Oceans (DJ Wout Remix)
Losing Love (DJ Jan Remix)
Land of the living:
Never Again
Land of the Living (radio mix)
Walk on water
Don't Cry
Livin' a Lie
For no Reason
Sweet Surrender
Time has stood Still
Midnight in Africa
Losing Love (radio mix)
Land of the Living (remix)
Double Cream (released: November 1st, 2001):
CD1
Never again
Land of the living
Walk on water
Dont cry
Livin a lie
For no reason
Sweet surrender
Time has stood still
Midnight in Afrika
Losing love
In my eyes
Inside of me
Promise
Saxy-motion
Boy meets girl
Oceans
Land of the living (Kevin Marchalls trancemix)
CD2 (Video clips)
La vache
Inside of me
Oceans
Land of the living
Livin a lie
Never again
Walk on water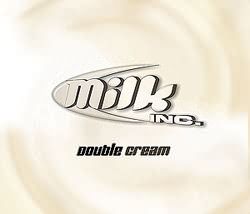 Closer (released: October 6th 2003):
The Sun Always Shines On TV (Full Version)
Shine On
Time
Goodbye Says It All
I Don't Care
Wish
Closer
Breathe Without You
November
Wide Awake
Nothing To You
Sleepwalker
Blown Away
Maybe
Milk Inc. Essential (2005)
I Don't Care
Wide Awake
Never Again
La Vache
Walk On Water
Livin' A Lie
Losing Love
In My Eyes
Don't Cry
Promise
Oceans
Time
Land Of The Living
Sleepwalker
Supersized (2006)
This album was released in two editions: the Supersized album containing only CD1 and later on the Supersized XL CD+DVD set.
CD1
Run
Tainted Love
No Angel
Go To Hell
Answer Me
It's Over
Blind
Fiction
Breakin'
Remember
Whisper
Secret
Morning Light
Things Change
DVD
La Vache
Run
Sleepwalker
Blind
No Angel
I Don't Care (Feat. Silvy)
No Music
Lonely
In My Eyes
Whisper
Saxy-Motion
Time
Land Of The Living
Tainted Love
Never Again
Oceans (Unplugged)
Walk On Water (Unplugged – Reprise)
The Sun Always Shines On Tv
Breathe Without You
Go To Hell
Bonus: Heaven & Photo Gallery
The Best Of (2007)
Available as 1CD or 2CD album.
CD1
Sunrise (Radio Edit)
Run (Radio Edit)
Never Again (Single Mix)
Whisper (Radio)
Walk On Water (H2O Radio Mix)
Time (Radio Edit)
Breathe Without You (Radio Edit)
Inside Of Me (Full Vocal Radio Edit)
Sleepwalker (Radio Edit)
Livin' A Lie (Video Mix)
The Sun Always Shines On Tv (Radio Edit)
Land Of The Living (Radio Edit)
In My Eyes (Radio Edit)
Blind (Radio Edit)
Promise (Radio Edit)
I Don't Care (Radio Edit)
Tainted Love (Radio)
Oceans (UHT Radio Mix)
No Angel (Radio)
La Vache (Praga Khan 7 inch Vocal Version)
Go To Hell (Radio Edit)
CD2
W.O.O.W.
Cowmen
Positive Cowstrophobia
Inside Of Me (Dj Philip, Wout & Jan Remix)
In My Eyes (Dj Philip Radio Edit)
Oceans (Pulsedriver Remix)
Walk On Water (Peter Luts Remix)
Never Again (Penxten vs Vandueren Remix)
Wide Awake (Kevin Marshall Remix)
Sleepwalker (Dj Philip Remix)
The Sun Always Shines On Tv (Vandoren og Vanhoyland Remiks)
Whisper (Deep Mix)
Saxy Motion (Bonux Track)
Forever (2008)
This album was also released in 2 versions, a normal CD and later on a CD containing extra tracks + DVD set.
CD
Forever
Tonight
Race
Waste Of Time
Summer Rain
Sunrise
Maniac
With You
Guilty
Live Her Life
Ouch Damn
Invisible
Perfect Lie
Only on the Limited Edition : Live From The Forever Concerts
Tonight
Sunrise
Guilty
Forever
Perfect Lie
DVD
Forever Begins
Morning Light
Tonight
Breathe Without You
Race
Sunrise
Guilty
Oceans
No Music/Lonely
Maniac
Blind
In My Eyes
Whisper
Saxy Motion
No Angel
Never Again
Land Of The Living
80's Medley (Just Can't Get Enough/Don't Go/Push It/Beat It/Tainted Love)
I Don't Care (Feat. Silvy)
Sylver Medley (Take Me Back/Turn The Tide)
Perfect Lie
Forever
The Sun Always Shines On Tv
Night and Day (Feat. Tom Helsen)
Run
Walk On Water
Against All Odds (Take A Look At Me Now)
La Vache
Go To Hell
Remixes
Most of these remixes can be bought at

!
Free your mind (Salsa Latino mix)
In My Eyes (Dj Philip remix)
Land of the Living (Kevin Marshalls Trance Remix) (tip!)
Losing Love (DJ Jan Remix)
Losing Love (DJ Wout Remix) (tip!)
Oceans (DJ Philip Remix)
Oceans (DJ Wout Remix)
Promise (DJ Philip Remix)
Walk on Water (Peter Luts remix)
Walk on Water (DJ Philip Remix)
Never Again (Peter Luts remix)
Never Again (Penxten and Vandueren remix)
Wide Awake (Kevin Marshall Remix)
Wide Awake (Extended Remix)
Wide Awake (Acapella Remix)
Sleepwalker (Acapella Remix)
Sleepwalker (DJ Philip Remix)
Sleepwalker (Expanded Remix)
Breathe Without You (Dj Wout Remix)
Breathe Without You (OExpanded Mix)
Time (Expanded Remix)
Time (Kevin Marshalls Rewinded Remix)
The Sun Always Shines On TV (Vandueren & Vanhoyland Remix)
The Sun Always Shines On TV (Original Extended Mix)
I Don't Care (Trance Mix)
Whisper (Extended)
Blind (Extended Mix)
Blind (Eyes Open)
Go To Hell (Very Extended)
Tainted Love (Levelicious Radio Edit)
Tainted Love (Delicious)
Run (Sunshine Mix)
Run (Simple Mix)
No Angel (Deep Mix)
No Angel (Langlauf Mix)
No Angel (Live Mix)
Sunrise (Extended)
Sunrise (Jeckyll & Hyde Radio Mix)
Sunrise (Jeckyll & Hyde Extended Mix)
Sunrise (Pedro Salazar Remix)
Tonight (Extended)
Tonight (Vandueren Remix)
Forever (Extended Mix)
Forever (Michael Beltran Remix)
Race (Matt R. Remix)
Race (U & Me Remix)
Race (Wild Ace Finish Line)
Race (Vandoren og Vanhoyland Drom Remiks)
Welcome !
to DanceVibes, the site dedicated to belgian electronic music. We bring you daily updates on all that is happening in the dance scene.
more about dancevibes.be
Cool sites
Check out these sites:
Archives
Not so fresh news: