Mackenzie feat. Kelly
Biograpghy
Kelly's musical career started with the 'De Kinderakademie' where she – at the age of seven – sang a song by Willy Sommers and Wendy Van Wanten (Belgian singers). Later she decided to try the flemish soundmixshow with a cover of Christina Aguilera (Genie in a bottle). Kelly Jacobs met the producers behind the Mackenzie (Stephane Akenan and Patrick Fasseau) while doing modeling work. As the Mackenzie was looking for a new singer, she was taken as the new singer for the Mackenzie after an audition. (more info on the full history on the Mackenzie (feat. Jessy))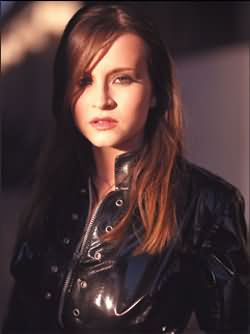 Kelly's first single Believe was released in the beginning of 2002. Kelly's next single Far Away was released in August 2002. This single will also be released in Canada, Germany and other countries.
Discography
Single CDs
The following CD singles were released:
Believe (March 2002)
Far away (August 2002)
Tracklisting Believe:
Believe (Radio edit)
Believe (Long trance vocal)
Tracklisting Far away:
Far away (Radio Edit)
Far away (Apollo aka Michael-Lee Bock & Nils Karsten Remix)
Welcome !
to DanceVibes, the site dedicated to belgian electronic music. We bring you daily updates on all that is happening in the dance scene.
more about dancevibes.be
Cool sites
Check out these sites:
Archives
Not so fresh news: