Kate Ryan
Biography
Kate Ryan was born as Katrien Verbeeck in Tessenderlo on the 22nd of July 1980. Her first stage experience came from impersonating Sandra Kim and, especially, Madonna in a time when Playback contests were very popular. In her earliest childhood years she proved that she could bring a miniature Material Girl to life on countless parties and school activities. Meanwhile, Kate developed other interests such as horse-riding and water-skiing, which she both practises at quite a good level up to this very day. As virtually the whole (Verbeeck) family played either the guitar or the piano, gifted Kate developed an equally large soft spot for both instruments. In art school, Kate impressed her teachers with her talent for drawing and painting.
As her parents owned their own caf and pub concerts are quite popular in Flanders, the region around her home town Meerhout got to know Kate's talent quite well. Armed with only a guitar and a considerable load of guts, Kate hit the stage and performed songs by Alanis Morissette, 4 Non-Blondes, Pointer Sisters or Aretha Franklin. Also, she toured as a backing vocalist with the Soapband, a (then) renowned bunch of the country's foremost television actors. In the studio, Kate honed her skills recording an album, which she partially co-wrote, with the local pop group Melt.
Her big break came in 2001 when one of Kate' own creations, composed with the help of AJ (Andy Janssens), was picked up by the recording industry. Scream for more, Kates debut single, was produced by Phil Wilde, once the producer behind 2 Unlimited, Def Dames Dope and C.B. Milton. Kates management 2Brains Music saw her star rising abroad in no time: the Netherlands, Spain, Italy, Germany, South Africa, the UK and the States were the first in line to welcome the new star on the airwaves. In Belgium, Scream for more was a huge summer floorbuster (charting for 15 weeks and reaching the number 9 position in the official singles chart) and gathered nominations for a Radio Donna Award and, as best single of the year (!), for an award of Belgium's popular music television channel TMF.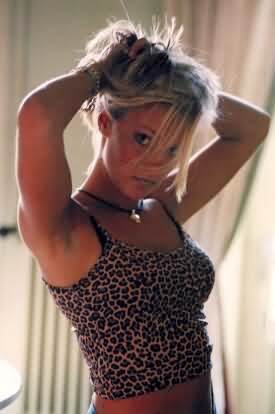 Kate Ryan
On October 8th, 2001 a second single UR My love was released. This single stalled at number 17 and remained in the charts for 9 weeks. This second hit saw Kate adding Finland, Israel, Mexico and several parts of South-America to her list. The video was released mid December, when she also performed several shows in Chicago.
At the start of the New Year, Kate participated on a cover track with Esther, Linda (from Milk Inc.), Maaike (from the Quest) and Pascale (from Absolom) on the single Oh Baby I, which barely made it into the top 50. However, chart success was not far away… In April 2002 Kate decided to have her way in French. Mylène Farmer's classic Désenchantée was converted into a dance version and the result exceeded all expectations, reaching number 1 in no time – and settling there for 6 weeks on end!  In  total, the single stayed on the Belgian singles charts for no less than 27 weels. Moreover, Désenchantée was also a big success in The Netherlands (peaking at number 2, charting for 19 weeks) and would also make the top 5 in Spain, Sweden and – later on in 2003 – in Germany. The track also made it into the European Chart top 10 and the UK Dance Charts, selling a solid 600.000 copies and posting an unprecedented success for a new and upcoming Belgian artist.
 In June 2002 Kates debut album Different was released, containing no less than 15 tracks including a French version of Scream For More. This album combined rock, pop, dance and ballads. Kate co-wrote all tracks on the album. The album reached number 8 in Belgium and charted for 20 weeks. The second single from the album was the remale of Scream For More called Mon Coeur Résiste Encore. This track became another Top 10 hit in Belgium (peak position: 7, charting 14 weeks) and did also very well in Spain and Germany (note that it was only released in Germany in 2003).
Given all the success Kate had with the Mylène Farmer cover, it was no surprise that a decision was taken to release another Mylène Farmer cover track, Libertine in December 2002.  Libertine reached the number 7 position in the Belgian singles chart and remained on the charts for 13 weeks. This track can also be found on the 'second edition' of the Different album released by Universal (and thus containing 16 tracks including Libertine). In total, the album sold over 250.000 copies Europe-wide, achieving gold and platinum status in many countries.
After a period of extensive touring all over Europe, Kate Ryan returned to the singles chart in February 2004 with her new release Only If I. The track made it to number 16 in the Belgian singles charts (number 20 in the dance chart) and stayed on the charts for 11 weeks.  Only If I did make the top 10 in Poland and Spain, but only barely made it into the top 30 in Germany. A new full album was released in April 2004, titled Stronger. It charted for 22 weeks, but never got higher than the number 22 position. It did make the top 20 in Poland, Germany and Switserland.
The second single from the album was again a cover track: The Promise You Made (La Promesse), released originally by Cock Robin in 1984. This single did a lot better, peaking at number 8 (staying 17 weeks on the chart) in Belgium. Moreover, the track made it into the top 5 in Poland and reached numer 12 in Spain and number 19 in Germany. A third single, Goodbye, was released in November 2004 but only made it to number 30 in the Belgian singles chart. However, The Promise You Made and Only If I also opened the door to the U.S. dance market with top 10 positions in the Billboard Hot Dance charts in 2005.
2006 saw Kate returning to stage with the ambition to win the European Eurovision Song Contest. She was officially selected as the winner of the Eurosong 2006 contest on March 9, 2006. Her song Je T'Adore was said to be the perfect Eurovision song, being a very commercial, upbeat dance track. The single became a huge hit in Belgium, making it all the way to the number 1 position and staying there for no less than 5 weeks. The track charted 21 weeks in total! The single was also fiercely promoted in a pan-European tour spanning twelve countries and co-financed by the Flemish Cultural Minister, the Belgian public broadcaster and Kate's record company. As a result, it also made it to number 1 in Poland and charted in several other European countries. Unfortunately, Kate did not qualify for the Eurovision final, finishing two places outside the advancing Top 10 (12th) with 69 points. In August it was announced that Ryan would release Je T'Adore in the UK and that exclusive mixes were commissioned, but the release was shelved, close to the release date. The track did however enjoy heavy rotation on the UK's music channels.
The disappointing result at Eurovision did not slow down Kate as later that same year she started touring with a live band. By combining dance and pop with rock and acoustic songs, she clearly depicted her abilities as a live performing artist. On stage, Kate played guitar and piano, amazing audiences that until then only knew her dance image. In August 2008, Kate released Alive, which once again stormed the charts. In Belgium, the single made it to number 4 (charting for 16 weeks in total), but the track also made the top 10 in Poland and – for the first time – in Finland.  A full album with the same title was released in September 2006 (highest position on the album charts in Belgium: 13).
The third single from the Alive album was titled All For You and was released in December 2006. The ballad was only a minor success, seeing that it made it only to number 37 in the Belgian singles chart and did not cause a stir in other European charts.
In 2007, Kate Ryan decided to change both her management and record label and opted for ARS Entertainment, the leading Belgian independent that made its way internationally with the eighties dance anthem Pump Up The Jam by Technotronic. Given the success Kate had with covers, it came as no surprise that the only single to be released in 2007 would yet again be a cover. Voyage Voyage (originally released by Desirelles in 1987) was released in July 2007 and instantly became a smash hit. It made it to the number 2 position in Belgium and also did very well in The Netherlands, Spain, Germany, Poland and Finland. The B-side to the single was We All Belong, which Kate recorded as frontwoman for the Eurogames 2007 (gay games). Kate has always been very outspoken on gay rights and has become a real gay icon in Belgium.
In October 2007 Kate also staged her first ever live concert in her own right at the brand new 7.000 capacity Lotto Arena in Antwerp. The Alive concert offered a stunning two-hour show combining her greatest hits with top notch choreography and an exciting production in sound and light.
 A new track L.I.L.Y. (Like I Love You) was released in February 2008 charting in Belgium (top position: 12) and Poland (top position: 21). However, Kate was only warming up with this single seeing that in May she released Ella,  Elle L'A, a cover of the hit by France Gall, to great success. The track made it to number 7 in Belgium, but hit the number 1 spot in Spain and made it to number 2 in Sweden and Holland. It also did well in many other European countries and even gave Kate her first top 20 hit in Russia and made it into the Canadian Hot 100!  Later on, the track would also become popular in the UK, reaching the number 1 position in the Cool Cuts chart in the UK. In Spain Ella Elle L'A was the number one download for 8 consecutive weeks, selling over 200.000 copies, which is 10 times Platinum!
Voyage Voyage, L.I.L.Y. and Ella, Elle L'A were all included on Kate's new album Free which was released in June 2008. The album made it to number 4 in the Belgian album charts and is said to have sold more than 500,000 copies across Europe. Not long thereafter, a greatest hits album was released by EMI called Essentials. The best of compilation barely made it into the top 100. However, Kate also did a fourth and final release from Free: the single I Surrender, which was released in September 2008 (charting for 8 weeks in Belgium, top position: 27. In Holland the track made it to number 12 in the Top 40).
 Kate was awarded with a World Music Award for Best Selling Benelux Artist Worldwide in November 2008. She performed on the same stage as Beyonce, Mariah Carey, Kid Rock, Alicia Keys and many more. Moreover, in 2009, Kate is going global, supported by Universal Music International. Her album and singles are being released in South-America and Canada. Work is in progress for Australia, Asia and the USA.
Discography
Scream for more (Radio edit)
U R My love (released October 8th, 2001)
Désenchantée (released March 29th 2002)
Mon coeur resiste encore (releasedate: 23/08/2002)
Libertine (releasedate: 09/12/2002)
Only If I (2004)
The Promise You Made / La Promesse (2004)
Goodbye (2004)
Je T'Adore (2006)
Alive (2006)
All For You (2006)
Voyage Voyage / We All Belong (2007)
L.I.L.Y. (2008)
Ella, Elle L'A (2008)
I Surrender (2008)
Albums
In June 2002 Kate's debut album Different was released:
Scream for more
Désenchantée
Lift me higher
So in love
Free your mind
In your eyes
One happy day
UR (my love)
Through your eyes
Got to move on
Head down
Magical love
Bonus: Mon coeur résiste encore (Scream for more)
Bonus: Nos regards qui m'enflamment (in your eyes)
Bonus: N'ebaisse pas la tête (Head down)
The version released by Universal contains one more track: Libertine
In 2004, the album Stronger was released:
Another Day
Only If I
Je Lance un Appel
The Promise You Made
Hands Up
I Like the Way
Scream & Shout
Can You Fix This?
Start Me Up
Hurry Up
The Rain
We Belong Together
Hard to Reveal
Goodbye
The Canadian edition contained several bonus tracks: Libertine, So In Love, The Promise You Made (extended version).
In 2006, Kate released Alive:
Je T'Adore (Eurovision mix) 
All For You 
Alive (Radio Edit)
Tapping on the Table
Spinning Around
How Many Times
Nothing
Why Imagine
Driving Away
Love or Lust
Wonderland
Stepping Out
That Kiss I Miss
Je T'Adore (French Version)
Je Donnerais Tout (All For You)
Alive (French version)
Combien de Fois (How Many Times)
In 2007, an edition of Alive was released by Sushi / Ministry Of Sound containing the videos for Désenchantée, Libertine  and La Promesse. However, the English version of Je T'Adore, Alive, All For You and How Many Times were lacking from this edition.
Kate's latest full album, Free, was released in 2008:
Voyage Voyage
Ella, Elle L'A
I Surrender
Toute première fois
Tes Yeux
Take Me Down
Pour quel amour
Put My Finger on It
L.I.L.Y.
A La Folie
We All Belong
Tonight We Ride / No Digas Que No (feat. Soraya Arnelas)
Free
 Other editions from this album are also available:
Voyage, Voyage
I Surrender
Ella elle l'a
Who Do You Love
Your Eyes
L.I.L.Y.
Take Me Down
Put My Finger On It
Sweet Mistakes
Toute Première Fois
We all Belong
Tonight We Ride / No Digas Que No
Free
The UK edition contains additional tracks:
Voyage, Voyage
I Surrender
Ella elle l'a
Who Do You Love
Your Eyes
L.I.L.Y.
Take Me Down
Put My Finger On It
Sweet Mistakes
How Many Times
We all Belong
Tonight We Ride (feat. Alexandra Burke) 
Free
The Rain
Je T'Adore
Libertine
Désenchantée
I Surrender (Chuckle Brothers remix) – iTunes Exclusive
Ella Ella L'a (English Extended Version) – iTunes Exclusive
The Best Of album Essential released by EMI in 2008 contains the following tracks:
Désenchantée
Je T'Adore
Alive (French Version)
All For You
Libertine
Only If I
The Promise You Made
Mon Coeur Résiste Encore
UR My Love
Je Lance Un Appel
The Rain
Goodbye
Alive
Scream For More
Remixes
Scream for more (Original Extended Mix)
Scream for more (Club Dub)
Scream for more (Orphean Remix)
Scream for more (D&A Remix)
Scream For More (USA Mix)
Desenchantee (Original Mix)
Desenchantee (Club Mix)
Libertine (Extended Mix)
Mon coeur resiste encore (Extended Mix)
Only If I (Extended Mix)
Only If I (Peter Luts Remix)
Only If I (Silverroom Remix)
Only If I (Hiver & Hammer Remix Edit)
Only If I (Hiver & Hammer Remix)
Only If I (Alex Megane Remix)
Only If I (Alex Megane Extended)
The Promise You Made (Extended Version)
The Promise You Made (Disco Ball Mix)
The Promise You Made (Bermudez & Harris Pinky Swear Mix)
Je T'Adore (Eurovision Mix)
Je T'Adore (Extended Remix)
Je T'Adore (J-D Alternative Mix)
Alive (Str8 Mix)
Alive (Extended)
Alive (Basto! Love Kate Remix)
Alive (Take A Break Mix)
All For You (Extended Version)
All For You (Philip D Mix)
All For You (Credheadz Mix)
All For You (Ruff & Jam Midnight Mix)
All For You (Ruff & Jam Vocal 12inch)
Voyage Voyage (Extended Version)
We All Belong (Extended Version)
L.I.L.Y. (Extended Version)
Ella, Elle L'A (Extended Version)
Ella, Elle L'A (Jerry Ropero Bigroom Remix)
I Surrender (PF Pumping Radio Edit)
I Surrender (PF Pumping Extended Mix)
I Surrender (Jewelz Remix)
Welcome !
to DanceVibes, the site dedicated to belgian electronic music. We bring you daily updates on all that is happening in the dance scene.
more about dancevibes.be
Cool sites
Check out these sites:
Archives
Not so fresh news: