Flesh & Bones
Biography
Flesh & Bones is a new project of Regi Penxten (full time producer for AGM and known for projects such as Milk Inc., Sylver, La Luna, Aqualords,…) and DJ Wout (resident DJ in club Illusion in Lier and known for projects such as Sylver, Yoni,… They met each other a few years ago in club Illusion where DJ Wout is the resident DJ. They decided to bundle their forces and talents and that was how Turn the Tide, a hit song for Sylver was born.
With the foundation of Art-Group Music, Regi started working as a full time studio producer and engineer. They decided to start up a new dance project, independant of all other projects they were already doing or involved with.
What was meant to be the first follow up single for Yoni – Dance no More, became something completely different. Flesh & Bones Rigor Mortis was born.
One day, Birgit Casteleyn walked up to DJ Wout in club Illusion with the question if he didn't need a singer for a new project. After a test, it appeared that she was the one they had been looking for to do the vocal parts of Rigor Mortis. For Birgit, Flesh & Bones are the first steps into the world of music. She is still studying and wants to finish her school.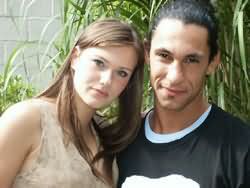 The single Rigor Mortis (I Love You) did more than well in Belgium with a no. 1 spot in the Belgian dance charts for 4 weeks! and a no. 9 spot in the Ultratop Single charts also for 4 weeks!. The number is being signed already in Germany, Spain, Australia and the UK is interested. Also in clubs this single has a lot of success. The single can be described as a revolutionary track with a familiar New-wave sound.
The video clip of this new single can already be watched on Belgian TV (TMF and Jim). The story is the following: 2 young people, who love each other very much get into a car accident. The boy dies and the girl is left behind, sad and lonely. Not much later she has a deadly accident too. According to Regi, this story is based on true facts. You can visit the website of the videoclip at www.skyandthomas.com and sign the condolences register.
While the debut single of Flesh & Bones was originally called Rigor Mortis in Belgium, the UK single has been renamed to the less 'shocking' I Love you.
The tracklisting for the UK CD Maxi contains a new Minimalistix remix and a great Eduardo Delvino Remix
In August 2002, Flesh & Bones changed its look completely. The previous members of the group, Dave, Joost en Birgit were replaced by Coca en Dominique. Dave, Joost and Birgit could no longer combine their everyday life with the busy schedule of Flesh & Bones. Here are some pics of Dominique!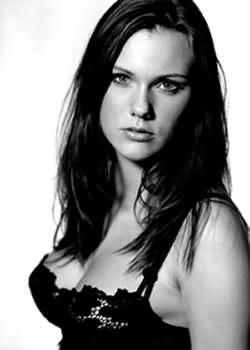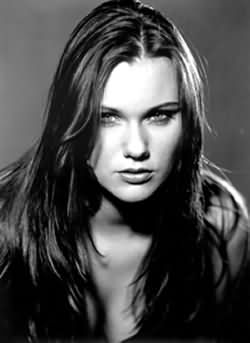 The second CD single My Time Has Come was released on August 8th 2002.
Discography
Single CDs
The debut single Rigor Mortis (I love you) (

) was released on March 1st 2002:
Rigor Mortis (I love you) – Radio edit
Rigor Mortis (I love you) – Suicide Mix
The second Flesh & Bones CD Single is called My time has come (

:
My time has come (Radio edit)
My time has come (Systematic Parts remix)
Remixes
Rigor Mortis (I love you) (vinyl)
Rigor Mortis (Jam El Mar Remix)
Rigor Mortis (Kyau vs Albert Remix)
Rigor Mortis (Suicide remix)
I Love You (Minimalistix remix)
I Love You (Eduardo Delvino Remix)
My time has come (Terrapin remix)
My time has come (Systematic Parts remix)
Welcome !
to DanceVibes, the site dedicated to belgian electronic music. We bring you daily updates on all that is happening in the dance scene.
more about dancevibes.be
Cool sites
Check out these sites:
Archives
Not so fresh news: