Dee Dee
Biography
Dee Dee is a project by Tommy Kidjemet, Christophe Chantzis & Erik Vanspauwen. (Absolom, Ian Van Dahl), Erik Vanspauwen (Ian Van Dahl)
Forever was released July 19th 2001 on vinyl and started out as an obscure clubtrack. With vinyl sales booming (the records entered the Belgian Dance chart at #3!!) and DJ's all over the world playing it, the demand for a CD release increased.
The producers: Tommy Kidjemet, Erik Vanspauwen and Christophe Chantzis
On September 3rd, 2001 Forever was released as single on the Belgian market. The results were fabulous: Dee Dee spend a several weeks in the Official Belgian top 20. This result, combined with the piles of vinyls exported, resulted in license demands from all over the world.
The beautiful female singer is Diana Trippaers. Lyrics are made by her, Christophe and Erik. Until the release on CD, no journalist had been able to interview Dee Dee or get her on camera. In a mysterious way, she remained anonymous. dancevibes.be managed to get her real name already in the beginning of August 2001, well before the rest of the world 🙂
Diana Trippaers from Dee Dee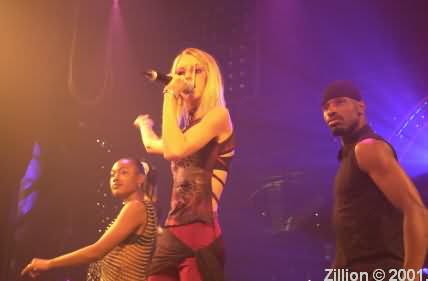 Dee Dee at the TMF Showcase in September 2001! Their first performance!
A full and very professional show has been assembled and is touring in different countries from Scandinavia to the US. The first singel 'Forever' was released by Ministry of Sound in Uk and charted on number 12! One year after the release of the first single (in Belgium) the follow-up The One will be released throughout the world. The wait has been worth it as The One is maybe even better then the first single!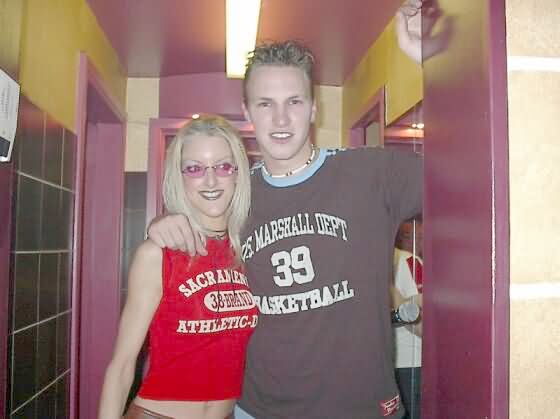 Dee Dee and Bart from The Quest at Exxos in Tongeren!
Artist & producers are working in studio very hard to get the album finished. About 5 to 10 (demo)tracks for the upcoming album are ready. (Still, Angel and Never gonna let you go and others)
Thanks go to Hugo Foets for the pictures.
Discography
Single CDs
Besides these links you can also find lots of new and used 12 inch/cd maxis/import versions of Dee Dee at

!
| | |
| --- | --- |
| Dee Dee – Forever CD Single | Dee Dee – The One CD Single |
Remixes
Forever (Ian Van Dahl remix)
Forever (Original mix)
Forever (Elijah McMillan Remix)
Forever (Perfect Sphere Remix)
Forever (Megara Vs. DJ Lee Remix)
Forever (Pulser Dub)
The One (Green Martian Mix)
The One (Kidjemet and Kovac Mix)
The One (Extended Mix)
The One (4 Clubbers remix)
The One (Peter Luts Remix)
The One (Ian Van Dahl Remix)
The One (Northstarz Remix)
The One (Driftwood Remix)
Welcome !
to DanceVibes, the site dedicated to belgian electronic music. We bring you daily updates on all that is happening in the dance scene.
more about dancevibes.be
Cool sites
Check out these sites:
Archives
Not so fresh news: