D-Devils
Biography
The D-Devils website starts with the following sentence: No part of this project is meant to shock, to challenge or to ridicule any form of belief or religious conviction.. 🙂

The D-Devils logo !
It all started at the end of 1998 when Pieter-Jan Verachtert (Peejay) and Sam Hauglustaine teamed up to make a remix for one of their projects. The record companys reaction to this remix was so overwhelming that they decided to release it as a new project under a separate name. One thing lead to another, and Pieter-Jan and Sam were asked to start thinking about possible names for the project, which they did. D-Devils was born!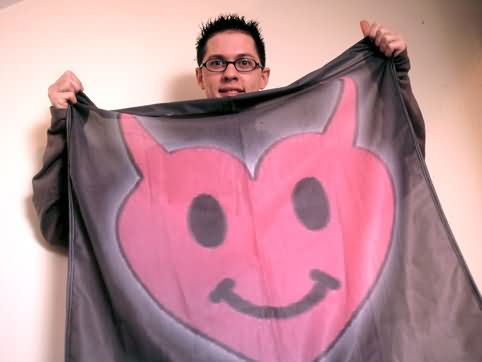 Peejay with a smiling devil!
The time had now come for them to produce a follow-up to their first record, Odins Odyssey. Peejay and Sam wanted to make something more catchy and decided to add the voice of a male narrator to the track. And it worked, as Love Her At The Meat Parade, initially meant as a joke, became a modest hit in the club scene.
But the real success in Belgium began in 2000 with the release of The 6th Gate. Peejay had meanwhile been preparing his own studio and was now fully equipped to give the D-Devils project a whole new dimension. Very simple on one hand, but very catchy and compelling on the other, The 6th Gate rocketed into the charts (and remained there for more than half a year!) and was subsequently rewarded with a gold record in October 2000.
On stage the devils consist of Peejay, Marco and Maude.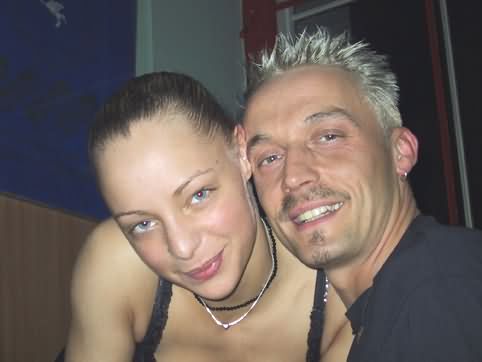 Maude is the girl on the left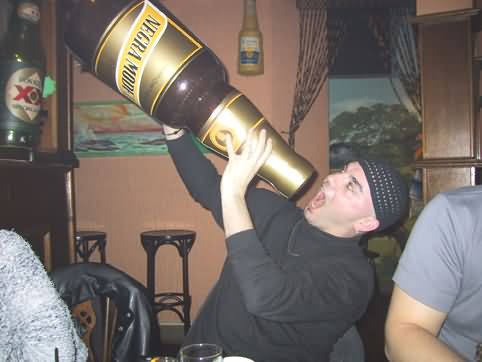 Marco in a restaurant…
The single charted in the Netherlands and Canada as well, and became a huge hit in Denmark (top 5!).
In Greece The 6th Gate went straight to the number 1 spot in the single charts and remained there for 3 weeks.
In 2001 both Judgement Day and Black Magic have already been released as singles. Both of these songs are on the D-Devils debut album Judgement Day – Dance With The Devil. Those singles have been doing great in Greece and Canada.
Meanwhile in the US The 6th Gate has been nr 1 on Chicago's Energy 9275 dance radio station !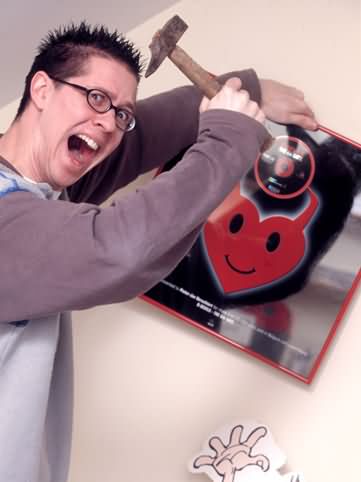 Peejay can't handle the success anymore 😉 ??
Discography
Single CDs
Odins Odyssey (1998)
Love Her At The Meat Parade (1999)
The 6th Gate (2000)
Judgement Day (2001)
Black Magic (2001)
Sex & Drugs & House (2001)
Full CDs
One full CD called Judgement Day –
Dance With The Devil has been released. It contains 13 devilish tracks 😉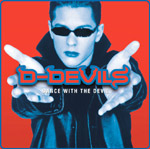 Judgement Day – Dance With The Devil album

Intro: Dance With The Devil
The 6th Gate
Sex & Drugs & House
Judgement Day
The Devil Is A DJ
Love Her At The Meat Parade
Goodnight Johnny
Paranoid In Hell
Odins Odyssey
Final Countdown
Black Magic
The 6th Gate (Miss Distess X Remix)
Outro: Mailbox
Remixes
Emiliaz Babyface (Byte Progressive / Byte Records)
Welcome !
to DanceVibes, the site dedicated to belgian electronic music. We bring you daily updates on all that is happening in the dance scene.
more about dancevibes.be
Cool sites
Check out these sites:
Archives
Not so fresh news: