Biba Binoche
Biography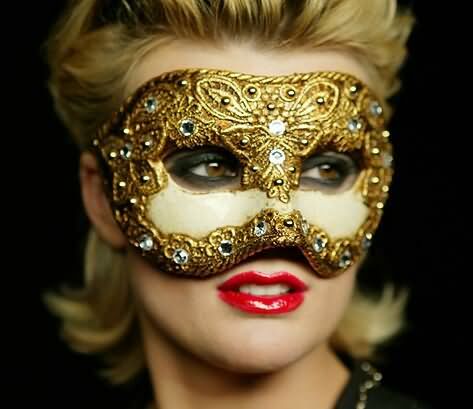 Biba Binoche … Niece of Juliet Binoche, daughter of a famous Parisian Jazz Saxophone player and French superstar. Quite a story, but unfortunately only fiction, seeing that Biba Binoche is none of those things (with the exception of the superstar part, but we will come back to that later).
Indeed, Biba Binoche was in fact the reincarnation of Betty, who was undoubtedly one of the most popular contestants in the first season of Big Brother in Belgium. So before you get to know Biba, we have to tell you something about Betty.
Betty used to work with her husband (a butcher), but got tired of that life and saw a perfect opportunity to become famous once the Belgian commercial television decided to organize a first season of 'Big Brother'. From the moment Betty entered the Big Brother house, there was no stopping her: it was instant fame.
After getting voted out of Big Brother, she worked for Playboy and released a first single "Come to me". Almost everyone in Belgium talked about the "blonde bombshell". Other singles followed, including "You're the One" and the summer smash hit "Boys boys boys".
Although Betty showed no signs of slowing down, she was getting tired of the songs she had to sing and – artistically – wanted to move in another direction. Her private life also underwent substantial changes, seeing that the singer broke up with her husband (a much talked about "event" in the Belgian tabloids).
After all the turmoil, Betty decided to slow down a bit and disappear from the spotlight. She broke with her record company and took more time for her private life. It was during that time that she met Bart, who would later become her second husband.
She returned to the stage in 2002 and released a track "Gek op jou" (Mad about you). Although this was a fairly successful track commercially, artistically it was not a step in the right direction. And so Betty decided that it was time to completely break with the past and re-invent herself. Et voila … Biba Binoche was born.
At first, nobody knew that Biba Binoche was in fact Betty. The first single, "Je t'aime mélancolie (a cover of a song by Mylène Farmer) got a lot of attention, also from radio stations that would never have played a song by Betty. Betty, or Biba, finally got to sing the songs she wanted to sing. Artistically, "Je t'aime m lancolie" was a little gem : it actually improved on an already great single by Mylène Farmer and was much better than most other commercial dance tracks. Quality all over.
A few weeks went by and Biba Binoche got more and more airplay. A background story was made up: niece of Juliet Binoche, French, and so on. The icing on the cake was a – according to Belgian standards – superb first video for "Je t'aime m lancolie". Unfortunately, the Belgian press uncovered the secret identity of Biba a bit too early.
Nevertheless, "Je t'aime mlancolie" caused quite a commotion and earned Betty/Biba much credit in the Belgian dance scene and a well respected following in the German and UK club scene.
With her second single, "Si Douce", Biba proved that she was no one hit wonder. The excellent track was once again supported by a superb video. Not long after, Biba released her debut album "Initials BB" collaboration with producers Frank Jordens and Mark Requil (Evil Superstars)).
The album got very positive reactions (you can read the review on dancevibes). Surprisingly, the entire album showed the same quality as its first two singles. As such, dancevibes decided that it was probably one of the best Belgian (dance) albums of the year … In addition, a new radio single was released to promote the album (Je suis venue te dire que je m'en vais).
So what's the next step for Biba? Well perhaps we will see our new Belgian superstar on the Eurovision Song contest…
Discography
Single CDs
Full CDs
On November 12th, 2003 Biba Binoche released her first full album Initials BB (

).
Initials BB
Je suis venu te dire que je m'en vais
Si Douce
Je t'aime mélancholie
Pourquoi
Overdose
Pour l'amour
Boum
Perdre sa reine
C'est la quate
Emmne moi
L'été indien
Si Douce (Frank T retro groove mix)
Je t'aime mélancholie (Groove XXL remix)
Remixes
Je t'aime mélancholie (Electro extended mix)
Je t'aime mélancholie (Frank Trauner Electro wave)
Je t'aime mélancholie (Funked lounge version)
Je t'aime mélancholie (Groove XL remix)
Je t'aime mélancholie (Trance extended mix)
Si Douce (Frank T retro groove mix)
Si Douce (Franky Trauner radio mix)
Si Douce (Franky Benetti remix)
Welcome !
to DanceVibes, the site dedicated to belgian electronic music. We bring you daily updates on all that is happening in the dance scene.
more about dancevibes.be
Cool sites
Check out these sites:
Archives
Not so fresh news: