2 Black 4 U
Biography
2 Black 4 U is a project that exists since 2000. Fred Vandermast plays the keyboards and is the producer of the project and Peggy Buyssens is the singer. On stage 2 nice good looking dancers, Karen and Els, make the act complete.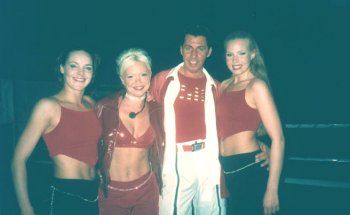 2 Black 4 U on stage
Their first single So Right was not bad at all (TMF showcase and several compilations), but unfortunately became no real hit.
The follow-up single Stormy Weather stood several weeks in the dancecharts in Spain! In our own country, the single was not broadcasted by the radio's – a pity. But 2 Black 4 U refused to give up.
Now their third single Am I losing U is ready and already available on vinyl since November 2001.
Although the vinyl sales were very good, the record company decided not to release Am I losing you on CD Single in January, because better songs were already written by Fred Vandermast.
Fred and Peggy spent lots of time in the studio and recorded already 3 new numbers (including 3 remixes of each of them). One of those tracks is called Never alone but this one will not be the next single. The record company decided that they are going to release Field of roses on CD Single/Vinyl around mid-May 2002. Possibly a videoclip will be shot too.
.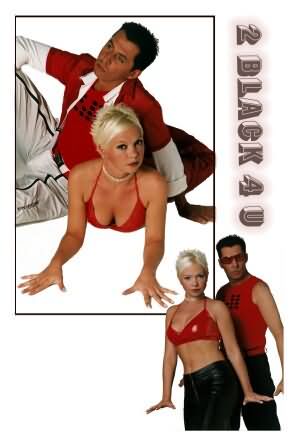 Fred and Peggy from 2 Black 4 U
Discography
Single CDs
Singles that have been released:
So Right
Stormy Weather
Am I losing U (only released on vinyl)
Field of roses (released around mid May 2002)
Welcome !
to DanceVibes, the site dedicated to belgian electronic music. We bring you daily updates on all that is happening in the dance scene.
more about dancevibes.be
Archives
Not so fresh news: